Pat King seeks re-election as Associate Circuit Judge, Division 4 for St. Francois County, Missouri.
Pat was born and raised on a farm in rural Phelps County along with his two older brothers. After graduating from Rolla High School, he attended Mizzou on a National Merit Scholarship. Pat earned both a bachelor's degree in political science, and a law degree from Mizzou.
Pat began his career working in the State Tax Commission. He then served as an Assistant Attorney General for the State of Missouri for two years before returning home to private law practice in Rolla, then to work in the Phelps County Prosecuting Attorney's office.
Pat has been a practicing lawyer for over 30 years. He has tried numerous court and jury trials in both civil and criminal cases. Pat was previously the chief assistant prosecutor for St. Francois County, a post he held for nearly 20 years.
Pat was elected Judge on November 6, 2018. Since becoming judge, Pat has been asked to serve as a 24th Circuit coordinator for the Missouri Supreme Court's Civic Education Committee and he participated in the editing of the Missouri Criminal Bench Book used by judges throughout the state. He has also been serving as municipal court judge for the cities of Leadington, Leadwood, and Iron Mountain Lake, as the Circuit Court now assists those municipalities.
"I have devoted my life to public service, and for the past many years to the service of the people of St. Francois County. When I was elected, I told the people I would serve with honesty, integrity, hard work and common sense. I believe my record shows I have done so fairly and impartially. I have earned the trust the people of this county have placed in me. I ask for another four years of their trust and confidence."
Pat has been active in community life. He is past president of Farmington Kiwanis Club, has served as president of the Benevolence Board of the Farmington Ministerial Alliance, and has served on the Extended Character Committee for Farmington Middle School, as well as the board of The Baptist Home and the NESS Shelter Services Board. Pat is past president of the local chapter of Mizzou Alumni Association and is a life member of MAA, and has served with the Farmington Band Boosters. He is an active member and a deacon of Farmington First Baptist Church.
Pat is a past winner of the Daily Journal/Farmington Press "Citizen of the Year" award, the "Distinguished Service Award" from the Missouri Baptist Convention Christian Life Commission, and the "I Stand Up for Kids" award from the Children's Advocacy Center of East Central Missouri. He has twice been named "Heartland Hero" by the Farmington R-7 School District. He has volunteered for many other civic organizations and causes.
Pat and his wife Michele live in Farmington, where she is chief financial and operations officer and executive vice president at Ozarks Federal Savings and Loan Association. They have two adult children, Andrew and Melanie.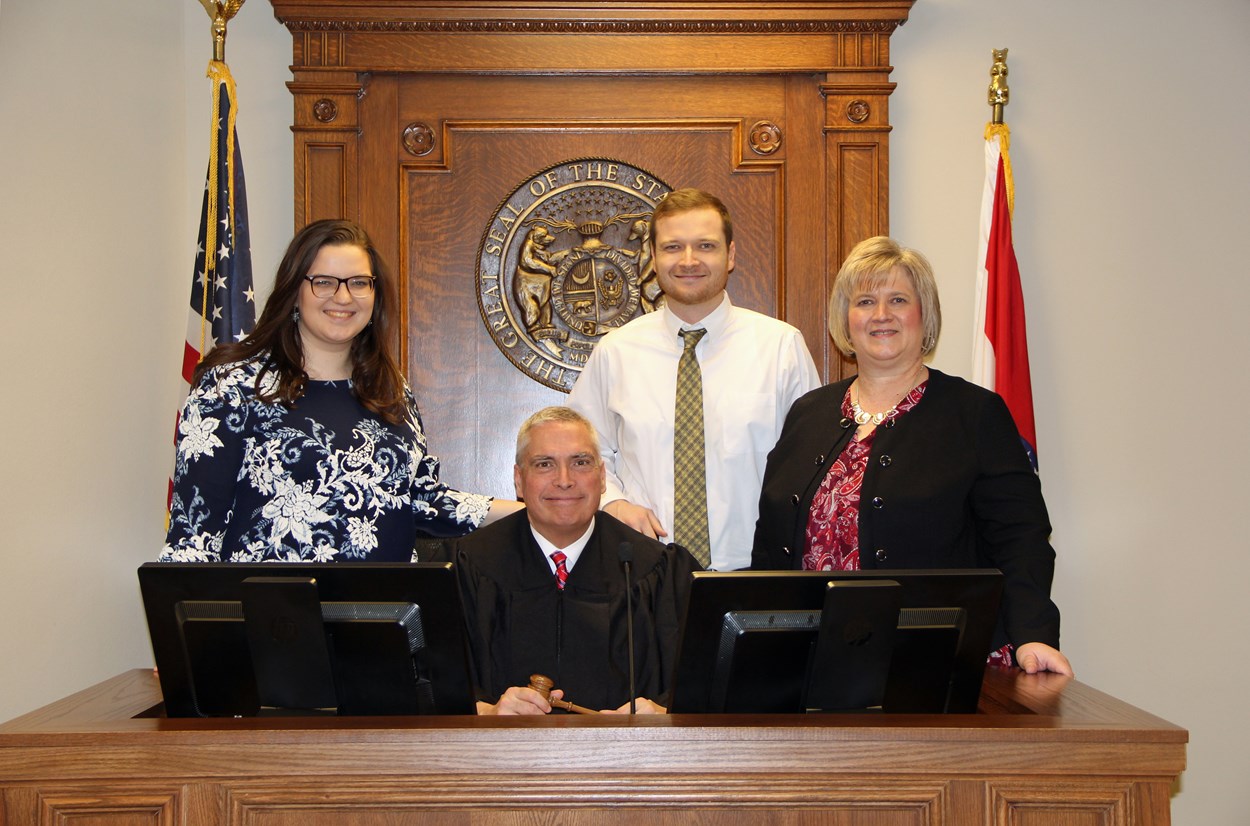 Make a Donation
Our campaign is powered by your donations.
Sign Up for Updates
Thanks for signing up!